illy Machine | Y3.3 iperEspresso White
Tax included.
iperEspresso MACHINES ARE NOT NESPRESSO CAPSULE COMPATIBLE.
Allow 7 days for delivery! 
Experience the illy Y3.3 Espresso & Coffee Machine – your gateway to rich, flavourful coffee and espresso, all at your fingertips.
Crafted for coffee aficionados, the Y3.3 offers a seamless blend of convenience and quality. With a simple touch, indulge in your choice of espresso or coffee, each cup a testament to perfection. The innovative technology within the Y3.3 ensures precision brewing every time. Revel in the aroma and taste of freshly ground beans, meticulously extracted to deliver an exquisite coffee experience.
Sleek and compact, the Y3.3 seamlessly fits into any space. Its stylish design is a reflection of illy's commitment to both form and function, ensuring it becomes a statement piece in your kitchen. The illy Y3.3 Espresso & Coffee Machine transforms your mornings and breaks into moments of indulgence. Immerse yourself in the world of illy's premium blends, elevated by cutting-edge brewing technology.
Elevate your coffee routine with the illy Y3.3 – where innovation meets taste. Enjoy the convenience of a single machine catering to your cravings for both espresso and coffee, all without compromising on quality.
Choose the illy Y3.3 Espresso & Coffee Machine for a daily coffee experience that embodies Italian excellence and the art of coffee craftsmanship. It's not just a machine; it's your ticket to a journey of rich flavours and aromatic bliss.
Preparation : iperEspresso Capsules
Cord Length : 99.06 cm
Dimensions : 10cm (w) x 29.8cm (d) x 25.4cm (h)
Cup Warmer : no
Material : Plastic
Power Save : yes
Coffee Format : iperEspresso Capsules
Water Tank Capacity : 720 ml
Volume Control : yes
Adjustable cup sizes : yes
Voltage : 120 v
Milk Frothing : none
Colour: Black
We offer free delivery on orders over R500 within 100kms of our distribution centres in JHB, CPT and Durban.
Orders below R500 within 100kms of our distribution centres have a R50 delivery fee.
There is a flat delivery fee of R150 to the rest of SA.
We also offer FREE pickups from our distribution centre in Cape Town.
We accept all Credit Cards, and most debit cards, as well as Instant EFT and Snap Scan.

Payment gateway options:
Payfast
Payflex
View full details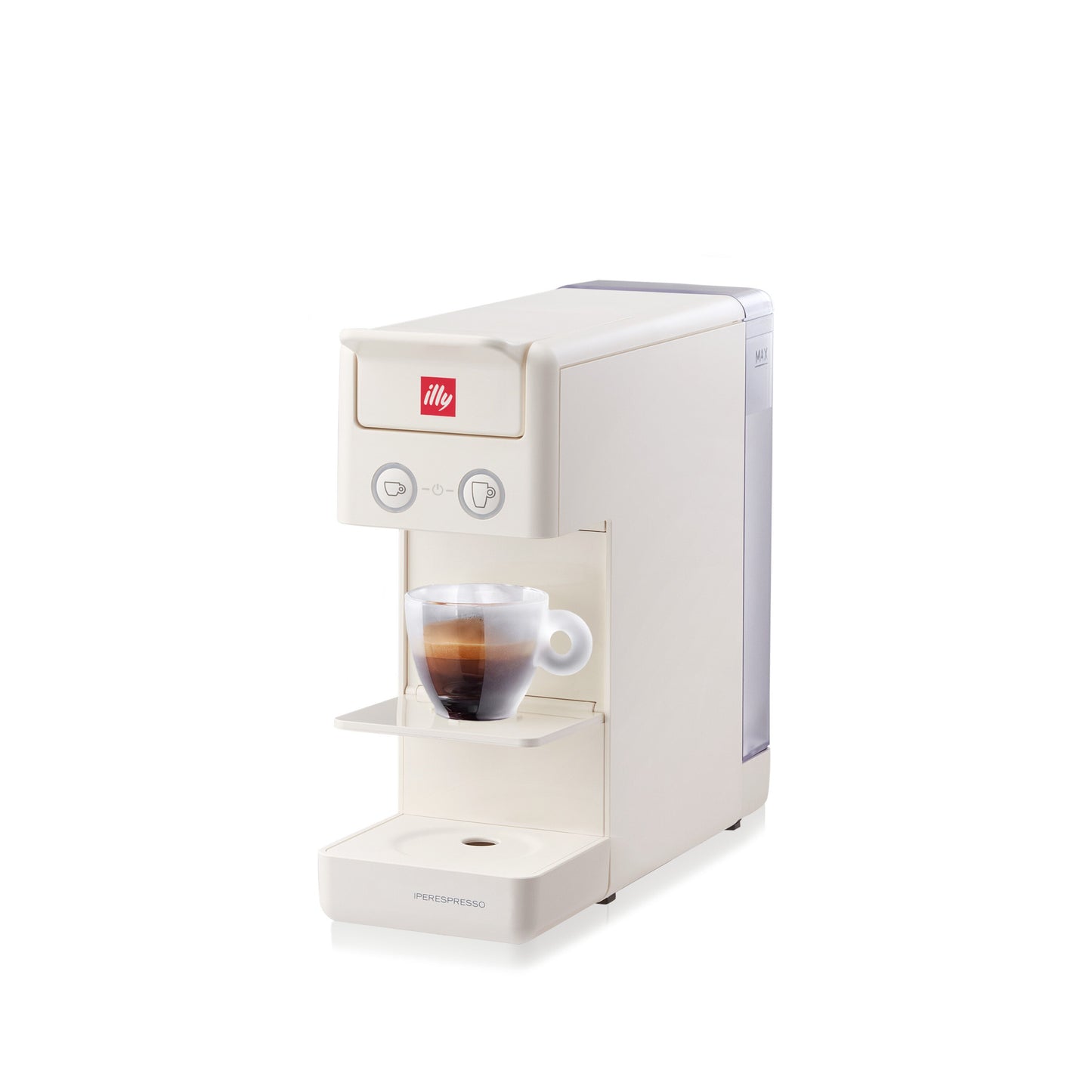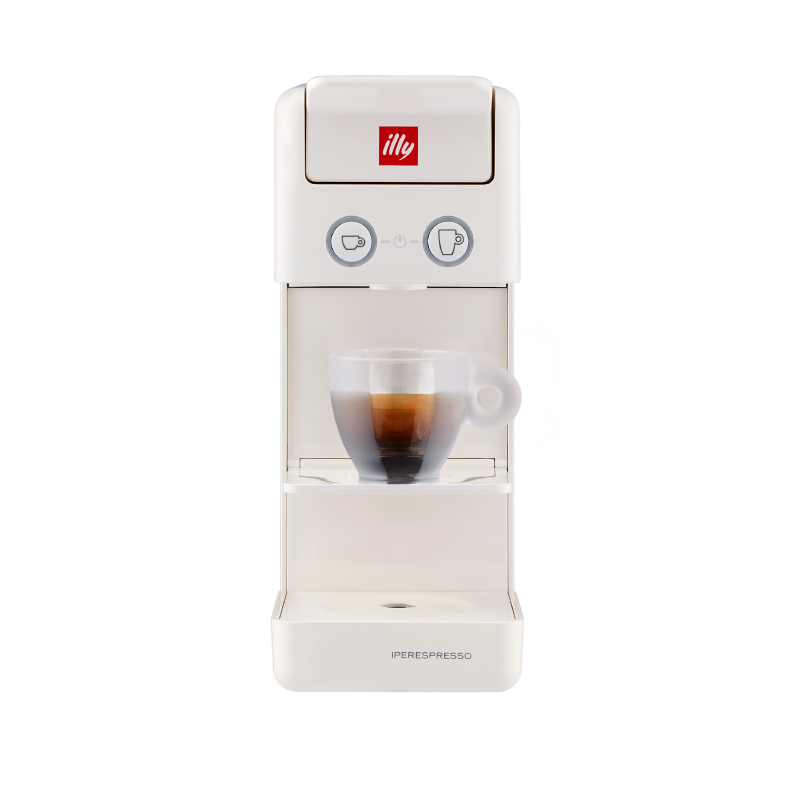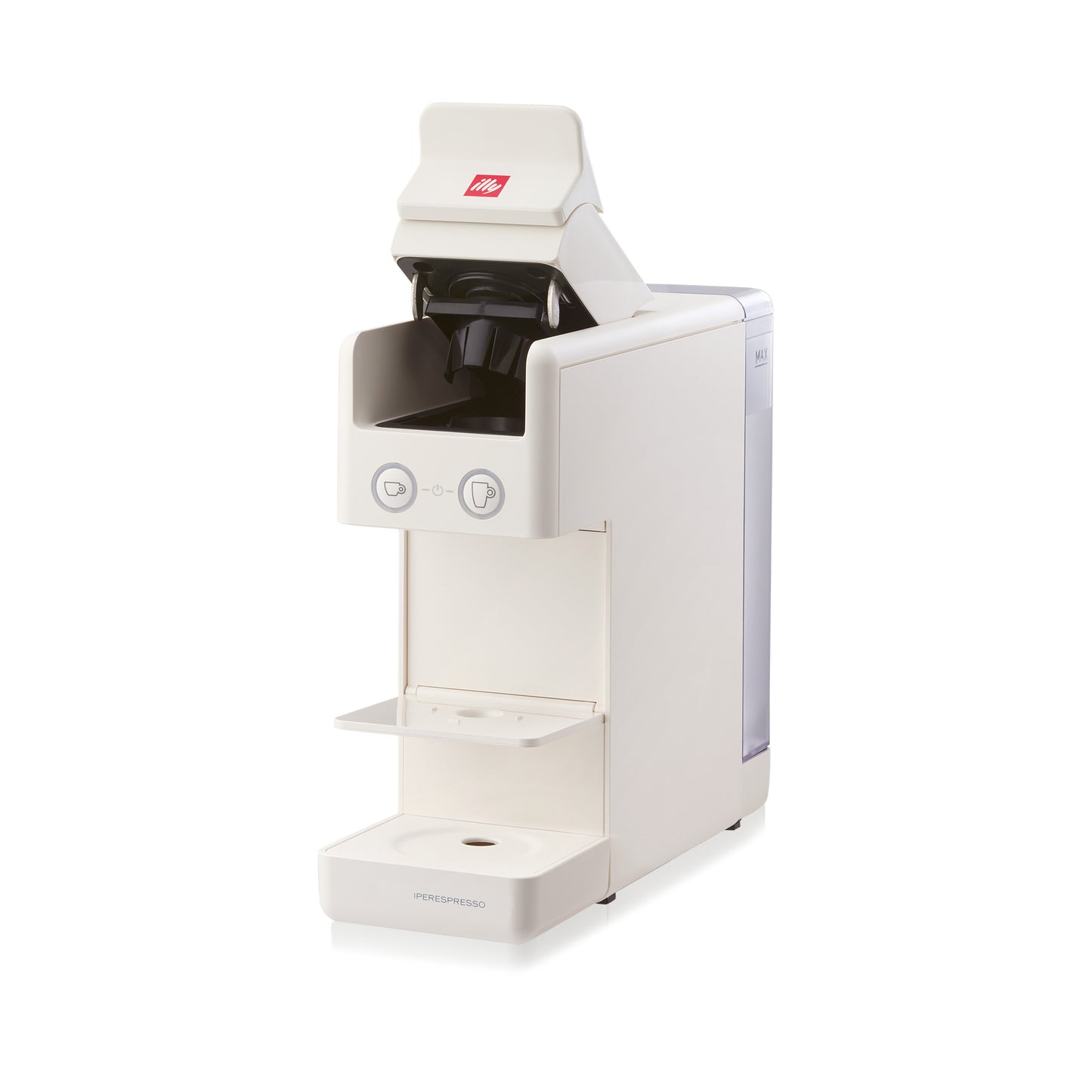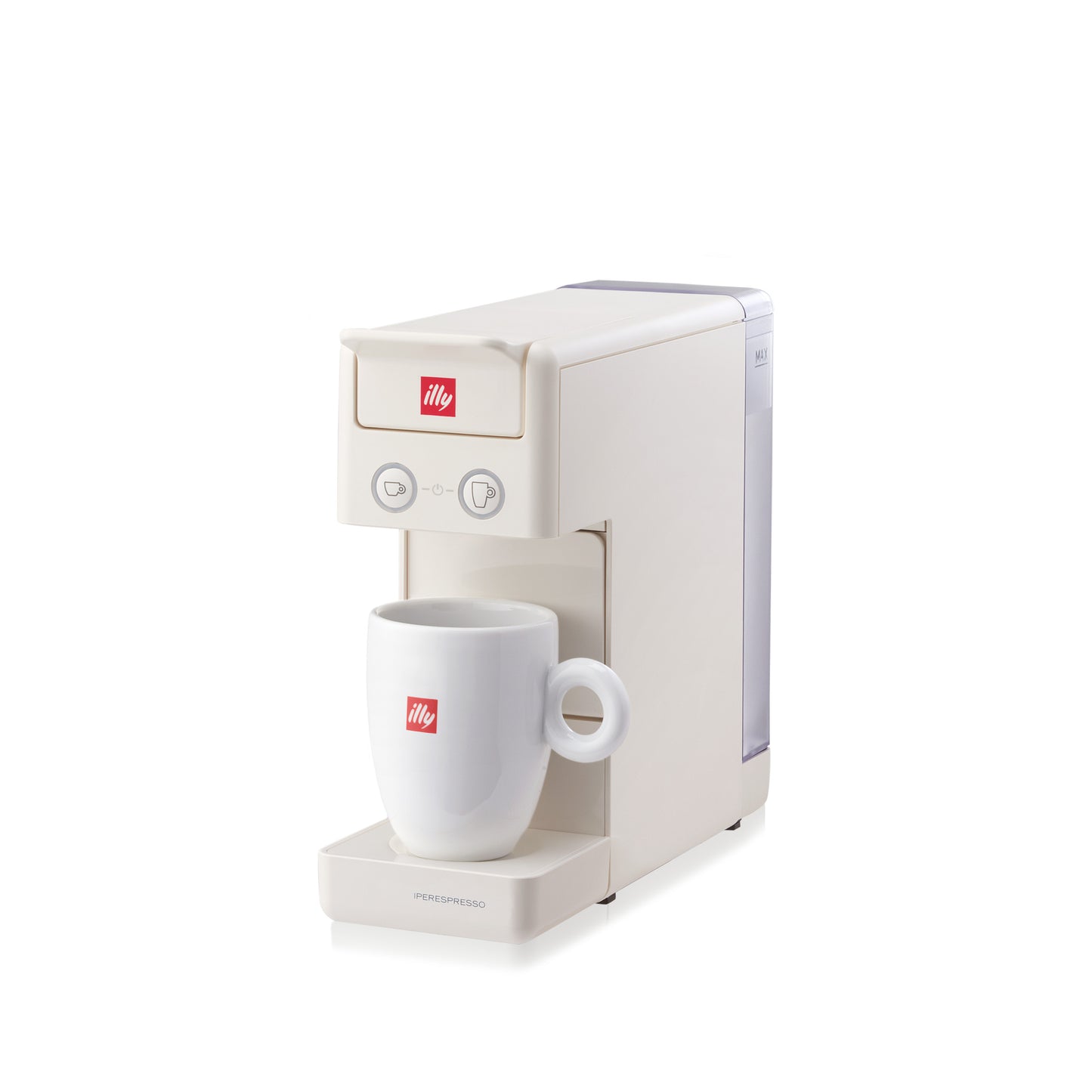 illy Machine | Y3.3 iperEspresso White
Pantry & Pasta
Oils & Dressings
Condiments
Beverages
SHOP FOR:
Pasta & Pasta Sauces
Flour
Chocolates & Sweets
Biscuits
SHOP FOR:
Olive Oils
Balsamic
Vinegar
SHOP FOR:
Mineral Water
Sparkling Drinks & Mixers
Wines
Alcoholic Beverages